We were all looking forward to the opening of the new Galeria Melissa store in NYC.  Variety of color, shape, innovative design and fabulous collaborations are just some of the reasons why different pairs of "Melissas" are a necessity.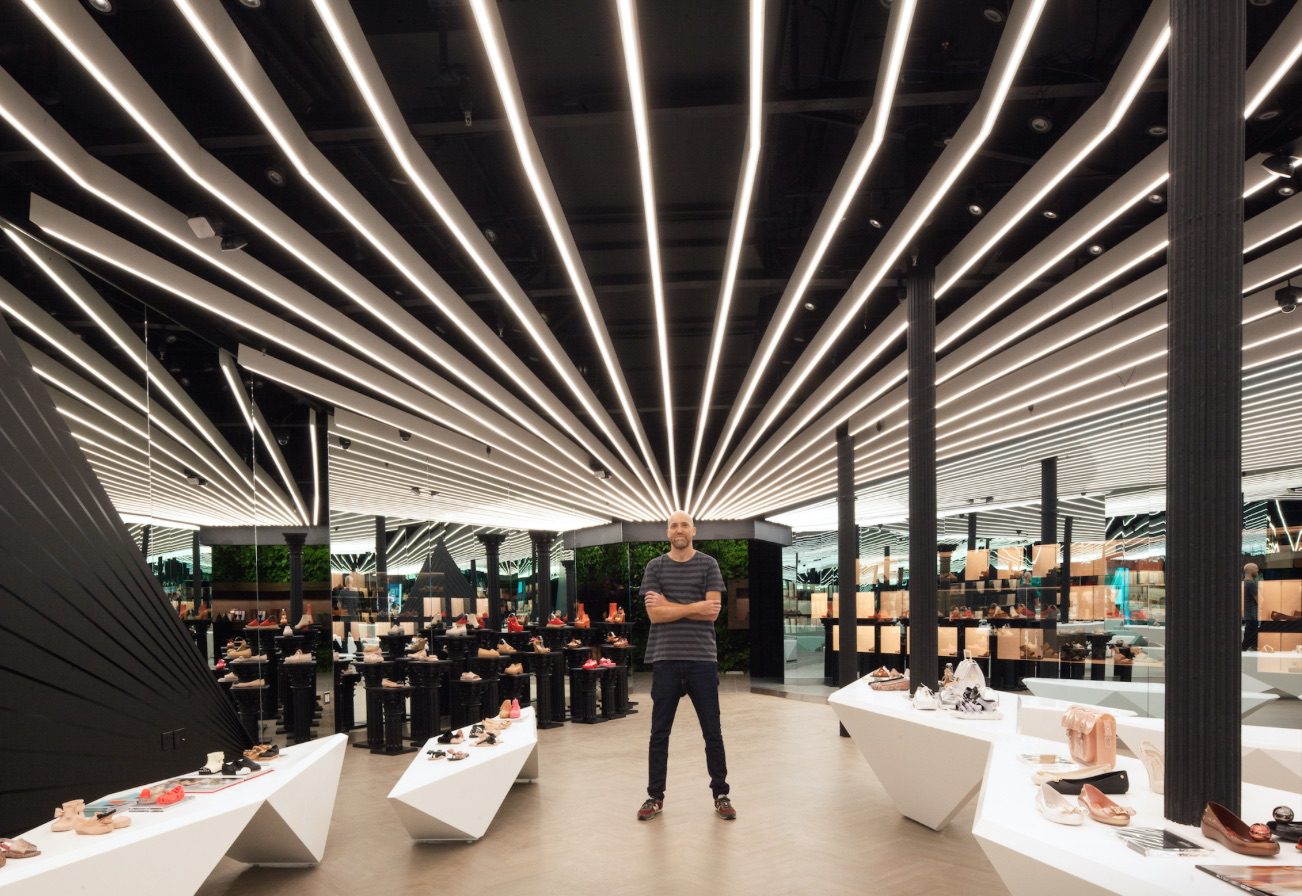 Always unique and step ahead for their fans concept of the new store/gallery is architecturally developed by Muti Randolph, designed to celebrate and connect the city's young art scene. The iconic SoHo location at 500 Broadway is striving to align Melissa more closely with NYC's emerging artists, supporting young and local talent.
Melissa's latest creative vision is realized with "The Future of Her," an immersive, experiential gallery curated by Kelsey & Rémy Bennett also featuring vision of Signe Pirece and Sam Cannon. Inspired by themes of women's empowerment, cyber-feminism, gender, and sustainability, these two women transformed the new store space with their own visions of the feminine future. The new Galeria Melissa NYC will be a canvas for artists and tastemakers of our time to showcase their work. With exhibits rotating 4 times a year it will serve as a place for modern installation art to thrive!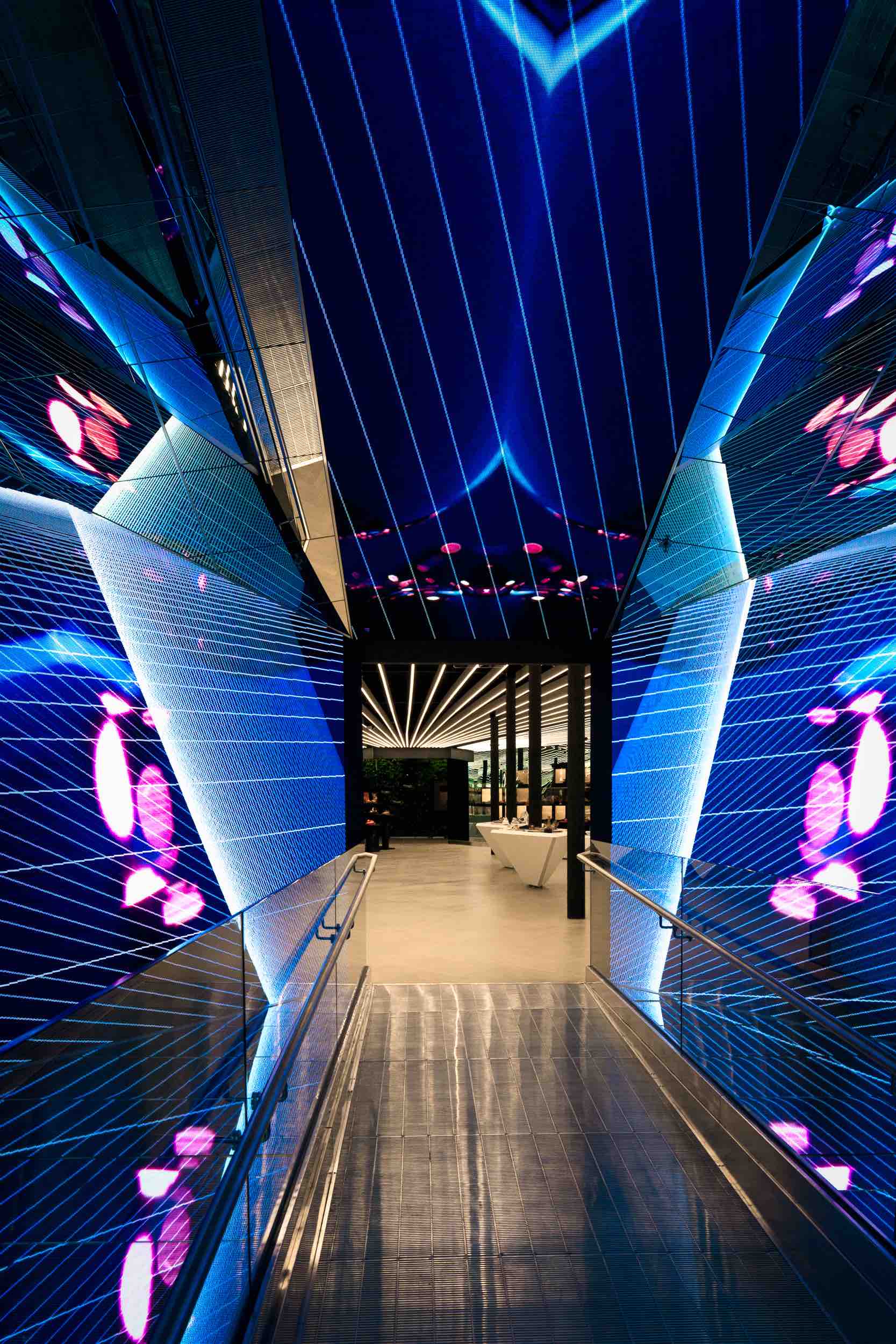 "The concept is an inspiration from the first Galeria Melissa in Saõ Paulo, a space designed to change, to interact with others, to welcome installations and its artists. In the Saõ Paulo and London stores, it was important for us to embrace the actual space and the city itself within the gallery – to serve to support art — the same is true in the new NYC Gallery. The most impactful point is at the entrance with the screens depicting an "urban scene" emulating the streets of New York City. We kept the idea of respecting the local environment. What we always try to do in all Melissa stores is to incorporate interactive facades that people gravitate toward in a very organic way. In New York, we have a very contemporary space contrasted by a classic architectural building iconic to the neighborhood." says Muti Randolph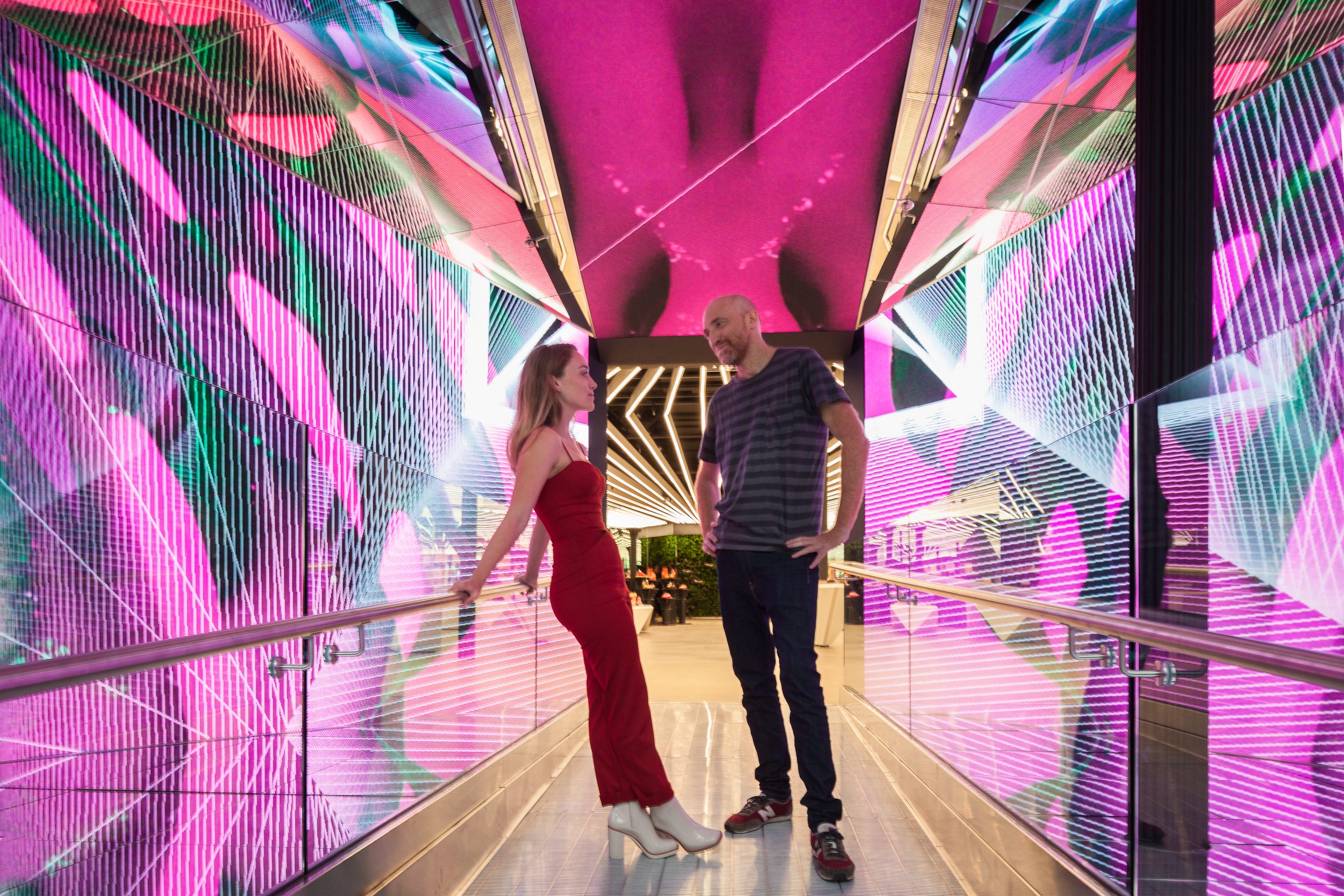 There are 3 main rooms and a side smaller room. Sisters, Kelsey and Rémy Bennett who recently poured their efforts into an artistic series called Under Her Skin, contemporary artist, Signe Pierce, known for her boundary-pushing work , Sam Cannon who  uses film – particularly GIFs – to explore themes of the human body all joined their talents to make the iconic SoHo building totally reimagined and transformed into a truly visionary artistic experience.
The newly opened Galeria Melissa NYC is located at 500 Broadway (between Spring and Broome Streets). Pop in for a new pair and a whole new shopping experience!