Perfectly timed with Trump's (unfortunately racist and discriminatory) presidency, Mexican designer Ricardo Seco presented his Juntos/Together, new Fall/Winter collection, during the opening night of New York Fashion Week: Men's, at the downtown W New York hotel. The presentation's purpose was to explore the Transformative Journey of Migration and express the designer's desire to oppose and breakaway from those "invisible walls that exclude and separate".
Summed up in a few words? Seco migrated his two middle birdies all the way from Mexico to join America in flashing them at and resisting our new tyrant. Seco joined the likes of many renowned designers who have decided to use fashion as a political statement. Pop Style TV picked some of our favorite looks, which not only rebel against discrimination, but would make an excellent addition to our closet.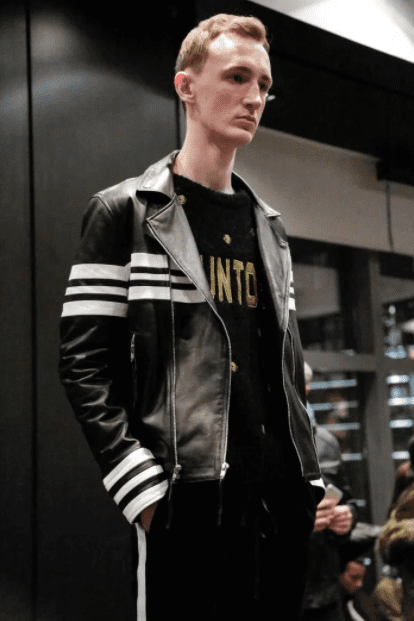 The yellow "Juntos" on the black, cotton-like sweater captures the essence of the whole show: Together. However, the black leather jacket with white stripes and matching pants captures exactly what we were looking for that we didn't even know we needed.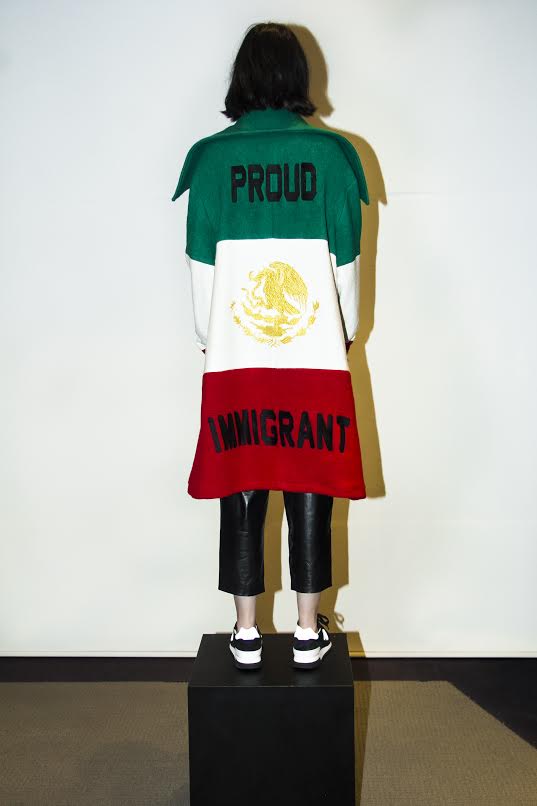 We're not only proud immigrants, we're fashionable ones! We would rock this coat through the diverse streets of Manhattan any day, though we might opt to do it with some ripped jeans instead.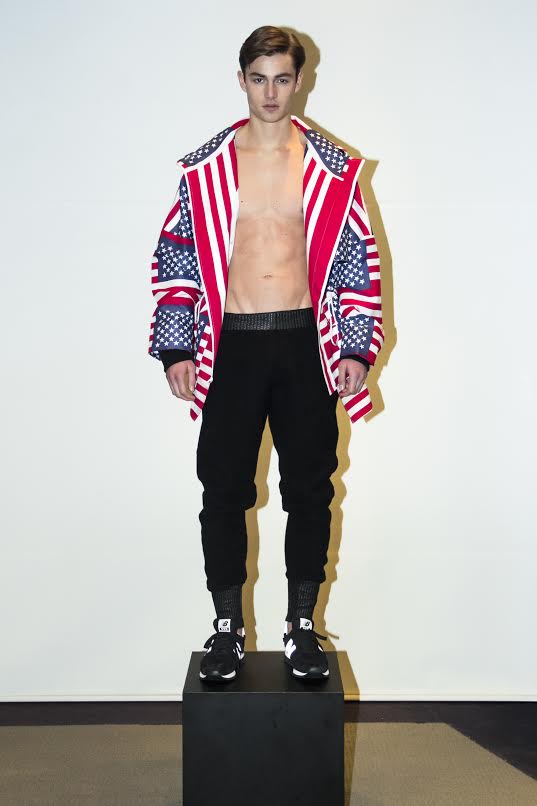 An oversized, bomber-like jacket of the American flag. A hot, shirtless foreigner. Need we say more?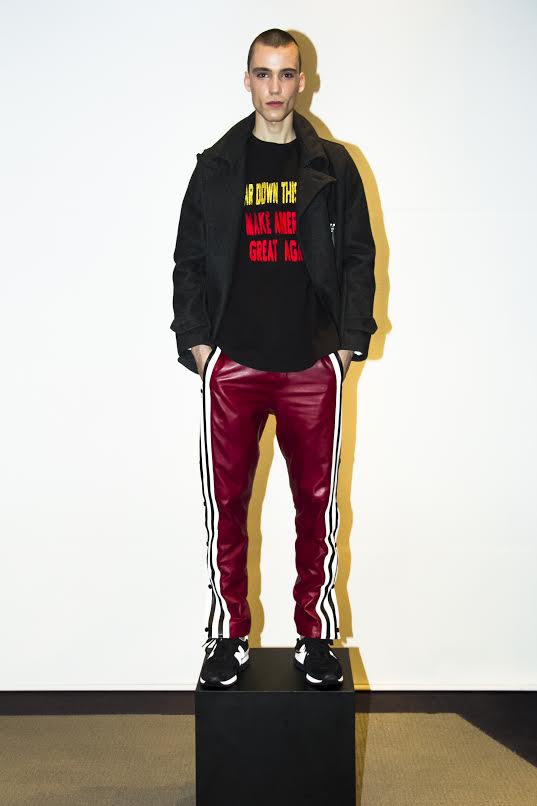 Combining style and comfort, this look is not only great for casual shopping in Soho or taking a stroll in Central Park, but it also says, "I'm part of the resistance, betch!"