Thinking where to go for Valentine's Day?
Adoro Lei is a fresh, upscale pizzeria and Italian restaurant located in Hudson Square, NYC. They are  calling all pizza lovers for its first-ever Valentine's Day celebration, an exclusive event hosted by social media sensation 
Ellery Lee
.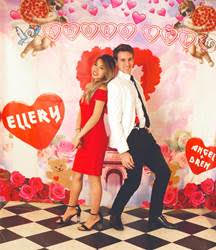 Whether you're single, committed or 'complicated,' Adoro Lei welcomes you for an intimate night of fun, food, and photos, featuring music mixes from twin DJs and industry event staples 
Angel and Dren
 , sensual snacks by acclaimed Executive Chef, 
Mario Gentile
 and cocktails curated by celebrity mixologist, 
Elayne Duff
Guests will have the option of a prix fixe menu, available all week long, offering the restaurant's most popular pasta selections, a variety of mini heart-shaped pizzas (affectionately called lover's pies), and festive 'bottom-less' cocktails. Known for its fresh take on Italian classics, Adoro Lei is bringing new flavor to some of your favorite eats.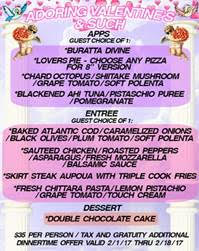 Adoro Lei has created a custom Valentine's Day backdrop in the private dining room for customers to pose for pictures and selfies with their loved ones.  This menu is available until February 18th!
Adoro Lei is bringing New York City an elevated Italian dining experience, where gracious hospitality and delicious food meet fun, music and good times. Through its focus on fresh ingredients made in-house daily, Adoro Lei is expanding its mission of unabated adoration to its patrons; living up to its name which means "I adore her" in Italian. Located in Manhattan's Hudson Square neighborhood, the restaurant opened its doors in February 2015 with delectable creations from executive chef Mario Gentile, refreshing cocktails by renowned mixologist Elayne Duff, and walls boasting the emotive art of Dessie Jackson. Guests are embraced by a unique culinary experience at a truly upscale "pizza party" with pies named for both famous and infamous Renaissance era figures.