Captain Morgan came up with a special Jack-O Blast edition pumpkin spiced rum inspired by fall. Perfect for Halloween festivities!
POP Style TV tested some delicious Jack-O Blast Halloween cocktails for Captain Morgan Happy Hour at Blood Manor in NYC.
Here are some simple recipes we recommend:
Orange Pumpkin Smash
1.5 oz. Captain Morgan Jack-O'Blast
2 oz. orange juice
2 oz. club soda
DIRECTIONS: Combine Jack-O'Blast and orange juice in a glass filled with ice and stir. Top with club soda and enjoy.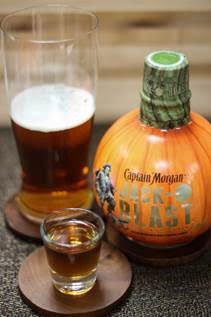 Jack-O'Lager
1 oz. Jack-O'Blast shot
4 oz. Lager
DIRECTIONS: Drop shot of Captain Morgan Jack-O'Blast in a glass of lager beer and enjoy.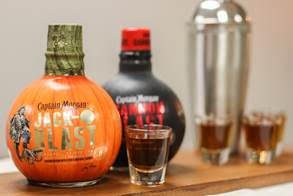 Blasted Brew
.5 oz. Jack-O'Blast
.5 oz. Cannon Blast
DIRECTIONS: Shake ingredients over ice and strain into a shot glass.