In New York, at times it might be difficult getting a date, but discovering hotspot and must-see restaurants and bars is easier than a Tinder swipe. And unlike most online dates, even when it's bad, it's still pretty good. But in a sea of countless fishes that are just pretty good, the places that are great can sometimes slip under the radar.
Upon finishing a fantastic night at Manhattan's only craft-brewery, 
Paulaner

 Brauhaus
, it was with great disdain that I learned the restaurant has actually been opened for the past three years, and this was only my first time.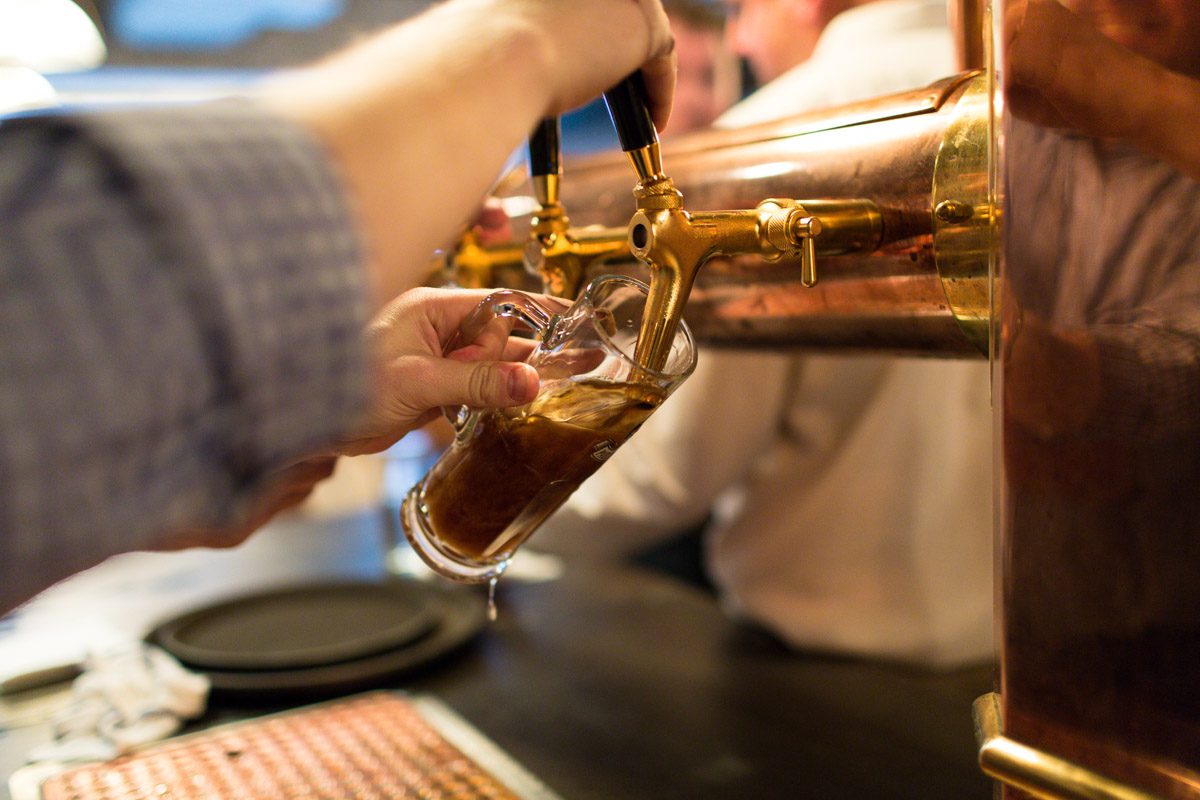 The evening started with a beer tasting with 
Paulaner
's Brewmaster, Justin Meyers, who walked us through their special selection of beers, which are brewed in-house. From corporate to beer, he discovered his passion for brewing due to his dissatisfaction with years of a standard office job. More of a wine and whiskey person, I never considered myself a beer drinker. Though with Justin's enlightenment, I came to the disturbing realization it was only because I was drinking the wrong beer.
We started with the most recognized of all 
Paulaner
 beers, Hefeweizen. The combination of a subtle bitterness with a fruity character made it very smooth and easy to drink. One of my grievances with beer is the uncomfortable feeling of fullness that comes with the territory, however, Hefeweizen is not only better tasting and quality than most beers, it's much lighter on the stomach. We then moved on to the Munich Lager, which is a perfect balance of hops and malt, and the seasonal Oktoberfest (the beer version of a Pumpkin Spiced Latte?), which is full-bodied and has a pleasant taste with a hint of malty sweetness. Both great options, but Hefeweizen was still the strongest contender. The Munich Pale Ale was fourth, and honestly, wasn't to my taste, but perfect if you are an IPA kinda guy/gal. Last was the Dunkel, which is smooth and rich in flavor and has 7 types of barley heavily roasted to create the traditional and malty flavor.
It came down to the Hefeweizen and the Dunkel, but I only had one rose. Two beers. One rose. The anticipation was high and you could cut the tension in the room with a knife. But at the end, the answer was simple: Once you go Dunkel, you never go back. 
Justin took us on a tour of his laboratory afterwards and explained the complex and tedious process of brewing beer (a better alternative to Frankenstein). From the mad scientist's lab, the beer goes directly to the serving vessels, or like Justin likes to call them, very expensive party kegs. Though we didn't understand most of the lingo, we might have paid more attention in chemistry during high school if it had involved beer, a more relevant subject to adulthood. The process is actually more complicated than making wine, but Justin assured us that Jesus wasn't lazy- they just didn't have the knowledge and experience back then.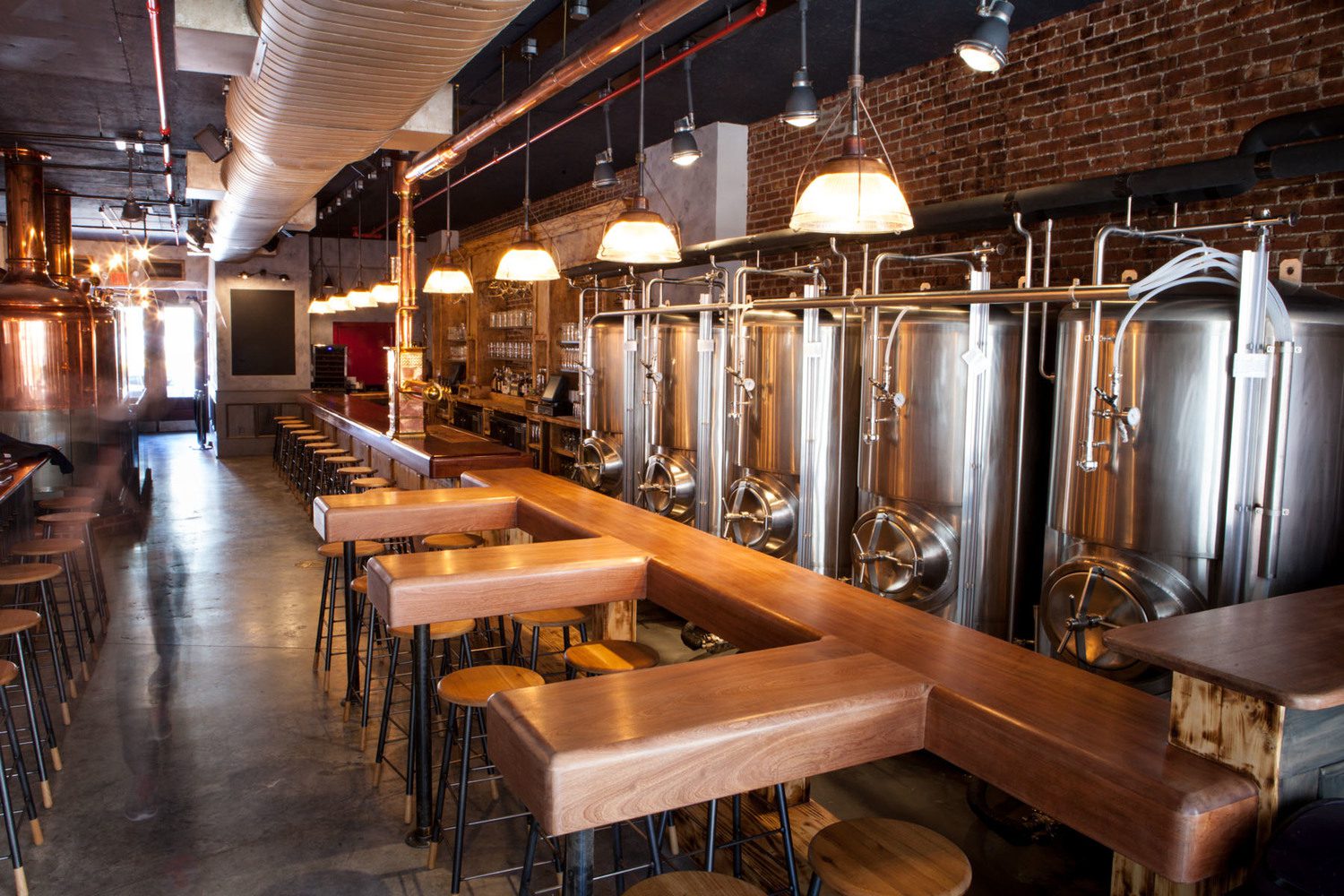 After the tasting and tour, we were ready to dig into the Bavarian deliciousness that the mastermind behind 
Paulaner
's kitchen, Chef Daniel, had prepared for us. We started with traditional appetizers, such as freshly baked pretzels, house-made potato pancakes, fried camembert cheese and smoked trout, all of course, accompanied by another glass of Dunkel, my new lover. This was followed by a pumpkin soup, which was so good that I would consider bathing in it.
For the main course, Chef Daniel served us whole roasted duck with pretzel dumplings, their sausage sampler, pumpkin risotto, and of course, Wiener Schnitzel with potato and cucumber salad. The overwhelming passion that both Justin and Daniel share for their craft, we shared for the food and beer.
After a night at Paulaner, the strange part was that there was no particular word I could use to describe it. It
 isn't a sports bar, but they show sports. It isn't a family spot, but their 
Sunday
 brunches attract large groups of families and friends. It isn't a party hotspot, but 
on Friday
 and 
Saturday
 nights the disco ball goes up. 
Paulaner
 Brauhaus isn't one particular type of place, but a restaurant and bar that can be a home to everyone. You might come for the food, but you stay for the drinks and good times.