Apple picking is fun and leaving the city for a day sounds great but when it includes cocktails it is so much better.
Pop Style TV joined New Amsterdam Vodka for an excursion to beautiful Masker Orchard's in Warwick , NY. As soon as we entered our luxury transportation latest addition of New Amsterdam Vodka Apple was presented to us. No surprise, trip to the orchard was lots of fun where we played trivia  and learned a lot about New Amsterdam Vodka and apples.
Comparable to any luxury vodka New Amsterdam Vodka is five time distilled and three times filtered so we were ready to sample some cocktails upon arrival to Warwick.
Chris Chamberlain who is a national award-winning mixologist and the Portfolio Manager for Philadelphia  Distilling made few suggestions on how to mix Fall's favorite flavor.
Orchard Mule:
New Amsterdam Apple
Vanilla Liquor
Apple Cider
Ginger Beer 
Garnish with apple chip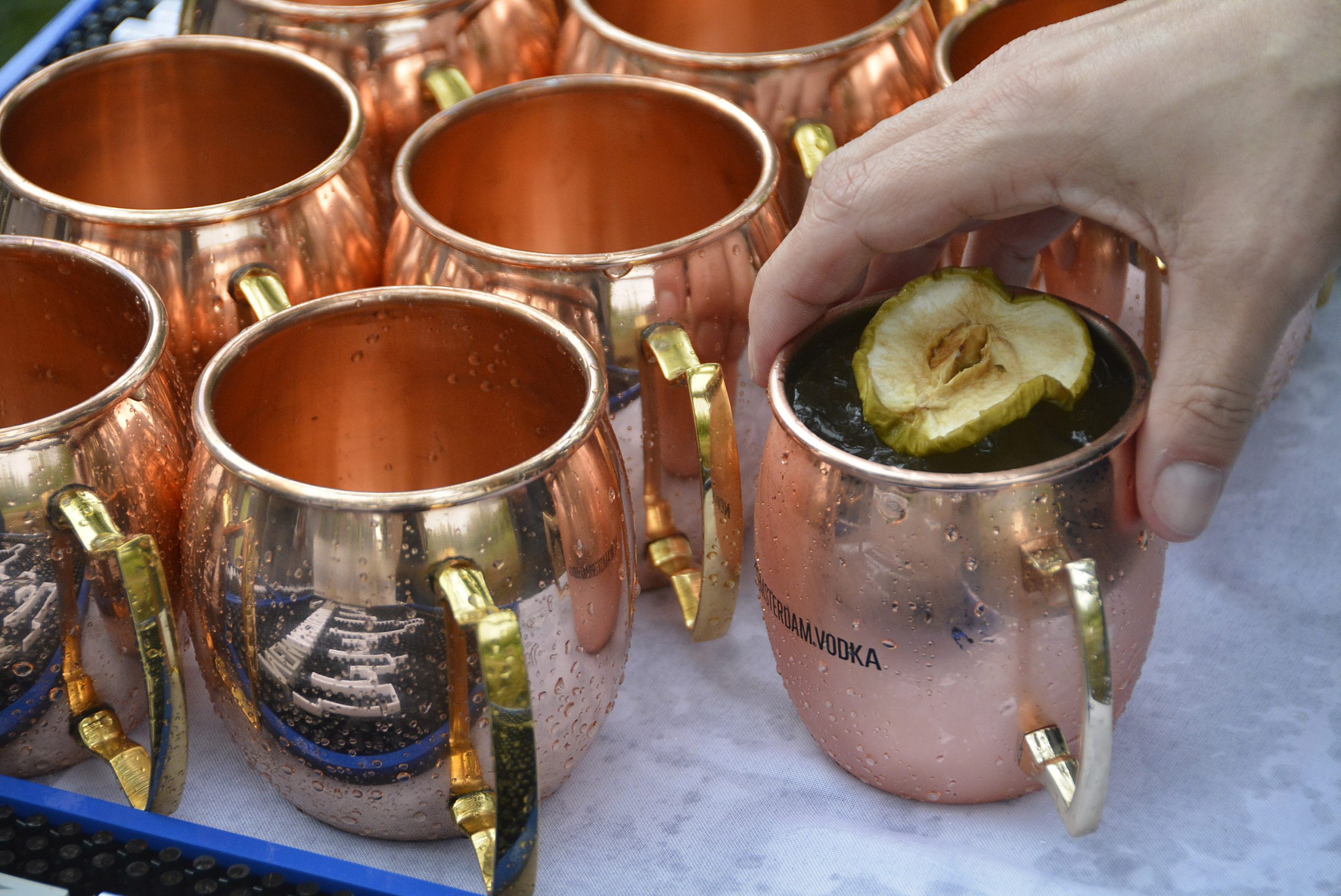 Autumns Orchard:
New Amsterdam Apple
Pumpkin Butter
Apple Cider
Lemon Juice 
Garnish with fresh sage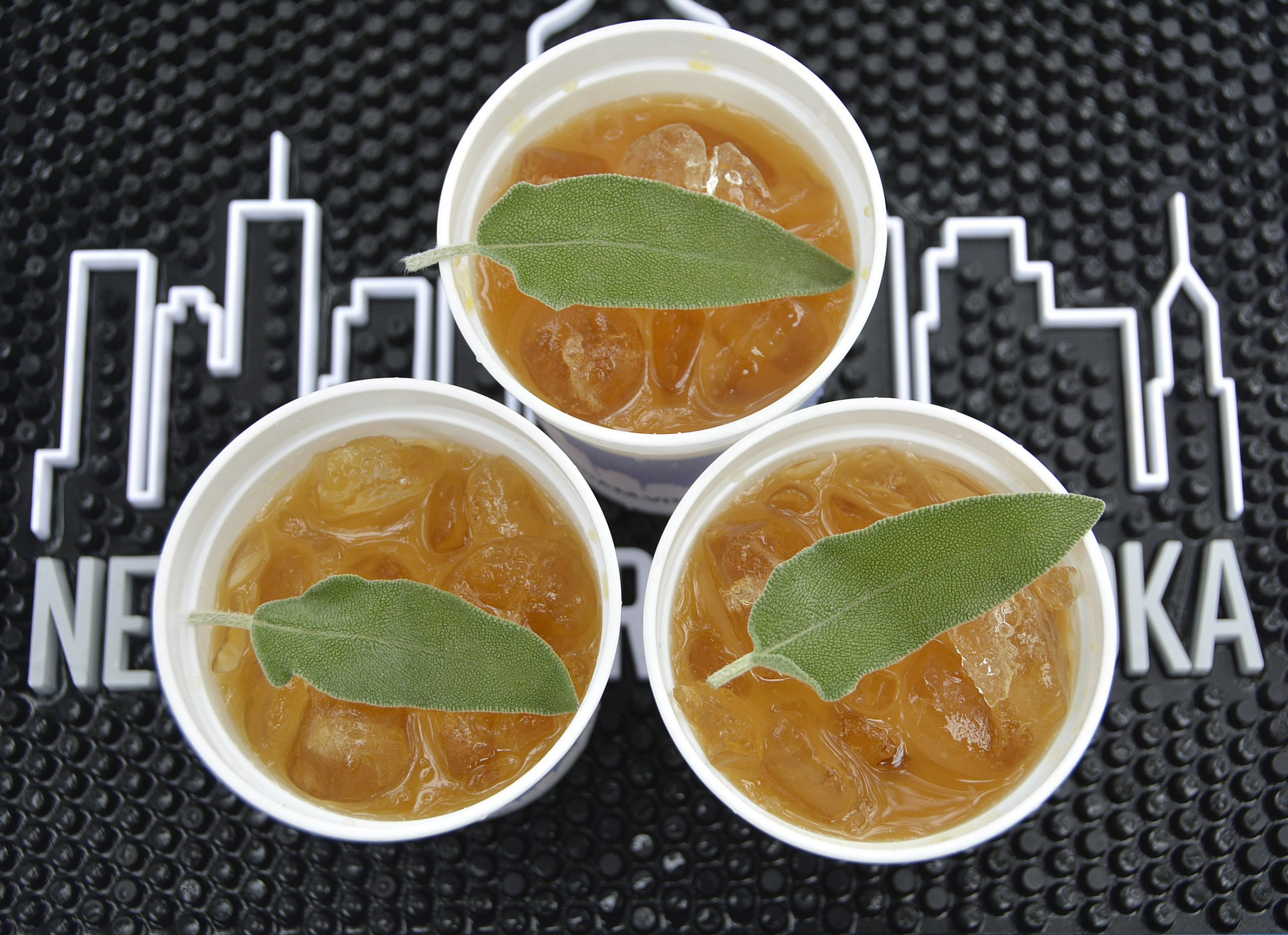 We did pick some apples while sampling cocktails and our luxury transport turned into a party bus on our way back.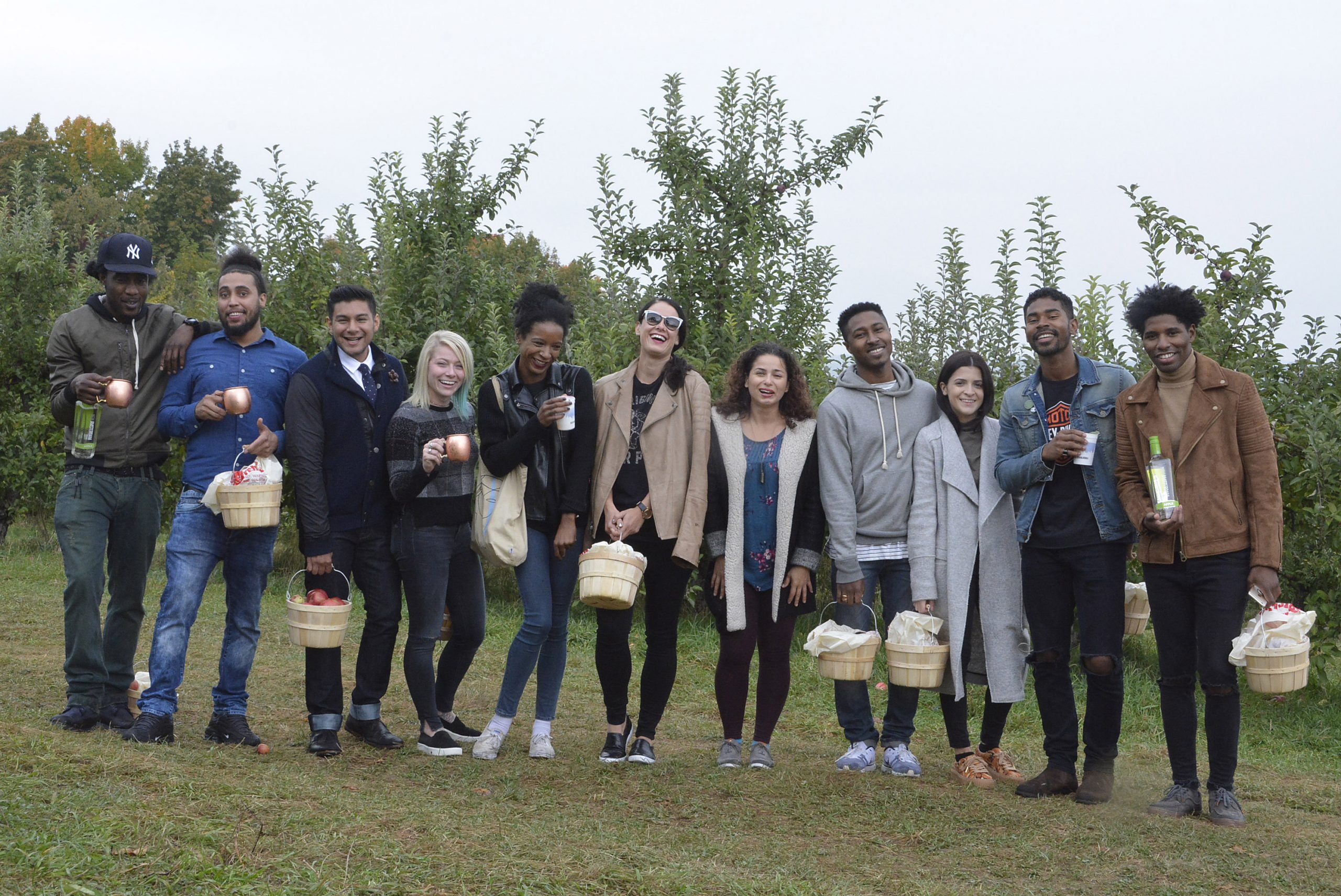 All the photos by Andrew Werner Photography