Mother's Day is approaching so counting up to Sunday, May 8 we will be adding some great ideas on how to make your mommy feel special.
SPA GETAWAY
Take your mom to the #1 destination spa in the world, GOLDEN DOOR SPA IN CALIFORNIA
It will be an experience of a lifetime. Surrounded by mature Japanese and Zen rock  gardens,Roji and simple rustic gardens she would enjoy ultimate pampering  like never before. You can bond over a delicious cup of tea, followed by a massage. There are also more than 600 acres of nature to explore  and mountains to climb. In addition many luxurious beauty and body treatments to choose from are available in the Bathhouse. We recommend exfoliating body scrubs and hydrotherapy baths to treatments customized to your skin followed by a meal prepared from organic ingredients from Golden Door's "backyard".
Upon her arrival she would receive receive Golden Door skincare products, a reusable water bottle, sunscreen and sunhats during the sunny seasons, and a rain poncho or windbreaker for those rare rainy days.
In case she is not able to make the trip we picked out three of our favorite products available online. Hydration of your skin is very important so these are great for traveling as well.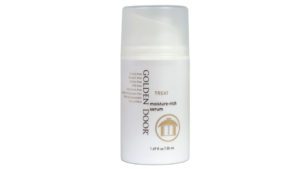 This emollient- and antioxidant-rich serum protects, repairs, and improves the over-all tone and appearance of normal-to-dry, dry and dehydrated skin. Essential nutrients are delivered deep into the dermis dramatically improving texture, smoothness, elasticity and firmness after only 4 weeks when used twice daily.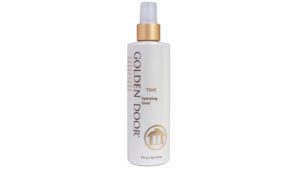 An alcohol-free, deeply hydrating formula designed for dry, dehydrated, aging skin. Gently tones and immediately rehydrates the complexion while it removes any traces of impurities. Leaves the skin perfectly pH balanced allowing all other products that follow to perform at their optimum best. Instantly soothing, this Hydrating Toner creates perfectly clean, soft and comforted skin with all natural ingredients and an amazing aroma that will delight the senses!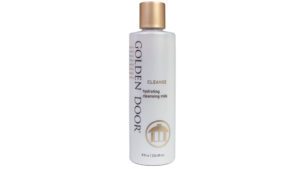 Formulated especially for dry, aging skin, this ultra-moisturizing wash will rejuvenate and re-balance hormonally aging skin as it hydrates and soothes the skin. Effectively removes makeup and impurities. This sulfate-, phthalate-, and paraben-free formula will restore your skin's youthful glow when used as a part of your daily skincare regimen.