Being a tourist is hard work.  Sure it sounds like fun, spending the day exploring the Louvre Museum, snacking on gelato, hiking up volcanos and photographing ancient pyramids; because it is fun!  However, if your vacation does not consist of spending your days on a beach soaking up some sun, you're probably trying to pack as much into each day as physically possible.  Which is exhausting!  Seriously,have you ever come home from a trip so tired you really needed another vacation?!?!
We're not suggesting you give yourself a break and cut down your schedule. On the contrary, if your'e looking to go into full-on tourist mode, we want to help make it easier.  Here are our top 5 tips on what to bring to make your whole trip better!
1.  A Comfortable Pair of Shoes.  Especially for ladies, footwear can be a real struggle.  No one wants to walk from one end of the city or island to the other tottering in stilettos, especially if it's a charming old street full of gorgeous (yet hard to walk on) cobble stones and uneven concrete.  What about a ballet flat or flip flop?  While they may feel great now, a traditional flat shoe offers no support for your arches.  What does this mean?  Basically your feet will hurt more later on.  So what's left?  Tennis shoes?
For a sleeker, more stylish option, check out Abeo Biomechanical footwear.  What makes them better than those cute boots you bought last week at Nordstrom?  Abeo shoes are designed to fit to your specific foot type, meaning they'll be more comfortable when on your feet all day.  We spoke with Patty the General Manager at The Walking Company on Madison Avenue in New York City to learn more about the comfort technology.  Before even trying on any of their shoes you need to get fitted.  By walking across a pad on the floor, they are able to create a digital model of your foot and, more importantly, identify the areas you apply pressure when walking.  From there they can fit you with a shoes designed with custom orthotics  built in specifically for your arch type.  Try on the Neve, a black leather boot adorned with decorative buttons and featuring a small, barely there stacked heel; comfort never looked so stylish.
When you're in a perfectly fitting shoe, you'll feel the difference right away!  Our only piece of advice would be to slowly get used to the new shoes before your big trip.  The added arch support might feel strange or weird until your able to get used to it.  Start off wearing them a little each day, a week or two before your trip to get used to the difference.  Your feet will thank us later!
If the weather is warmer and boots are not the best option for your trip we rcccomend Flutter slip-on sneakers from Ryka. Breathable mesh and synthetic upper in a slip-on sneaker style with a round toe specifically made with women in mind. Anatomical Precise-Return  sockliner with contoured arch and heel support for additional comfort and cushioning.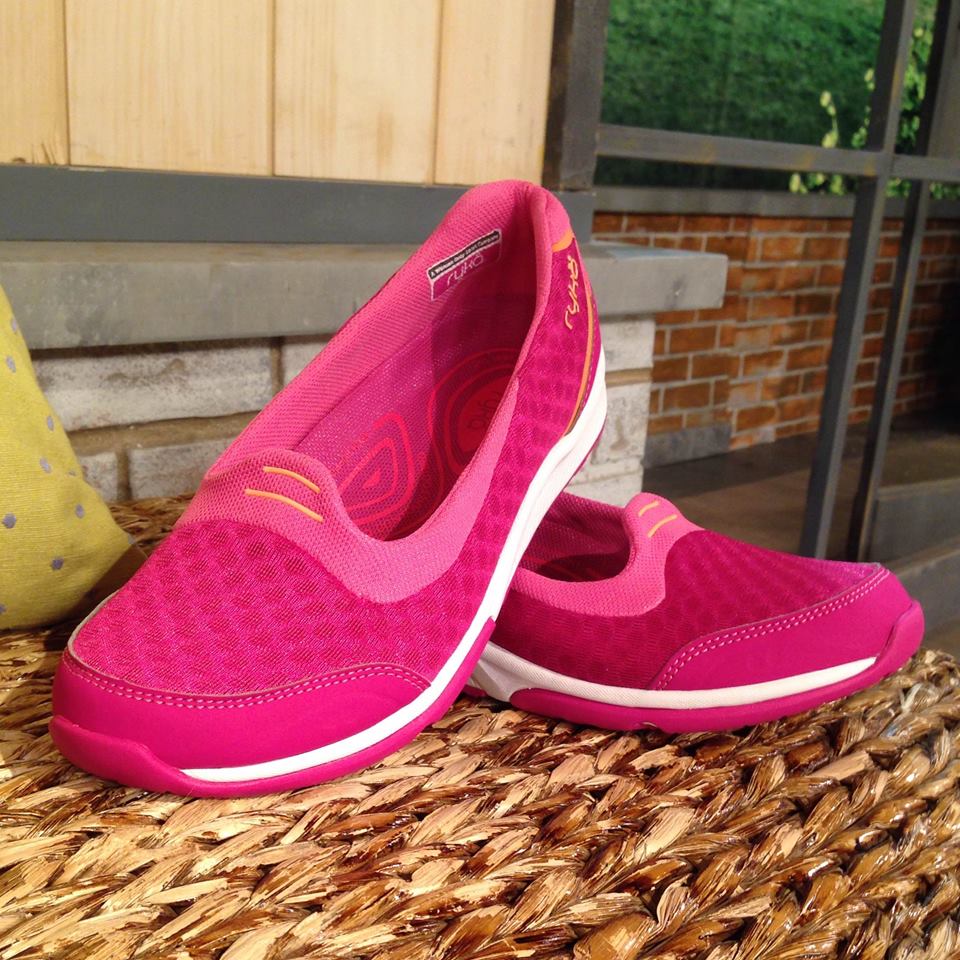 2.  A Back Up Battery.  In today's day and age our phones do so much more than make phone calls.  From looking up the best places to eat and finding directions (to the restaurant you just found) to photographing the amazing dishes (at said restaurant) and sharing them with all our friends and followers our phones do it all.  That being said, spending so much time attached to our devices drains them of battery power pretty quickly.  Don't be stuck trying to learn how to say "Do you have an iPhone charger" in Italian (or French, Spanish, Portuguese, Japanese, etc…)  Instead improve your phone's battery life with Spyder's PowerShadow Battery Case.
The PowerShadow provides 15 extra hours of talk time, 10 extra hours of web browsing and 50 hours of extra music playback.  However, what we love about it is, it's slim design and other features.  Not only is it shockproof and water resistant but it's also designed to protect itself from mildew and bacteria.
3. A Soft Cardigan. A super soft and comfortable sweater is our number one tip for traveling.  It's great for those cold planes and trains, but it's even better when you plan to be away from your hotel room all day.  A lightweight sweater can be layered over your outfit when the sun goes down and it gets a little chilly, or can be folded and stowed easily in your purse or bag.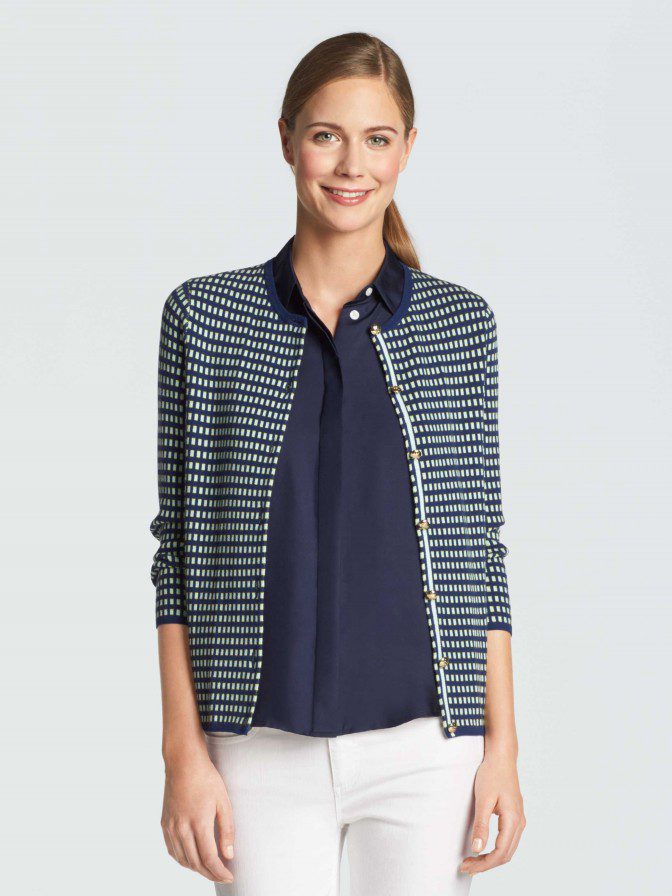 Draper James, Reese Witherspoon's Southern-inspired sportswear and lifestyle label has a perfect cardigan you can wear for different occasions.
4.  A Great Pair of Headphones.  Ok this is more of a tip for the traveling aspect of the trip rather than when you're actually there.  We want you to be completely immersed in the sights and sounds of the city you traveled all that way to explore.  However, you may want to tune out the crying baby or gabby seat mate next to you on the plane ride over.  You could invest in some big heavy over the ear noise canceling headphones, or grab a sleek pair of earbuds designed with a 9mm high performance mircro speaker and a tangle-free durable fabric cable, such as Marley's Smile Jamaica in-ear headphones.  Either will help you listen to your favorite tunes or watch the latest blockbuster hit, but the Marley's will easily slide right into your pocket or bag.