POP Style TV attended a special celebration of Successful Philanthropy book launch at author's Jean Shafiroff home. We learned that you do not have to be super reach to be philanthropist and giving time and knowledge are resources that can be just as valuable as financial contributions.
Successful Philanthropy is a guide to modern giving that redefines philanthropy. Whether you're a new philanthropist, a member of a charity's Board of Directors, or just getting started as a volunteer, Successful Philanthropy offers the practical guidance and inspiring perspective that empowers all of us to take part in building a better world.
It is important to identify your passions and interests and discover how they can guide your philanthropic work. Find the best ways to choose a charity that will give you sense of  fulfillment while also making the best use of your contribution to the cause of your choice. Jean Shafiroff provided details on all aspects of philanthropy, including what most boards look for in a candidate and, for those who are thinking of starting a charity, specific information on what anyone needs to know before venturing in that direction.
Though philanthropy is a big word, it can be practiced in small ways anywhere, and anyone can become a part of building lasting change.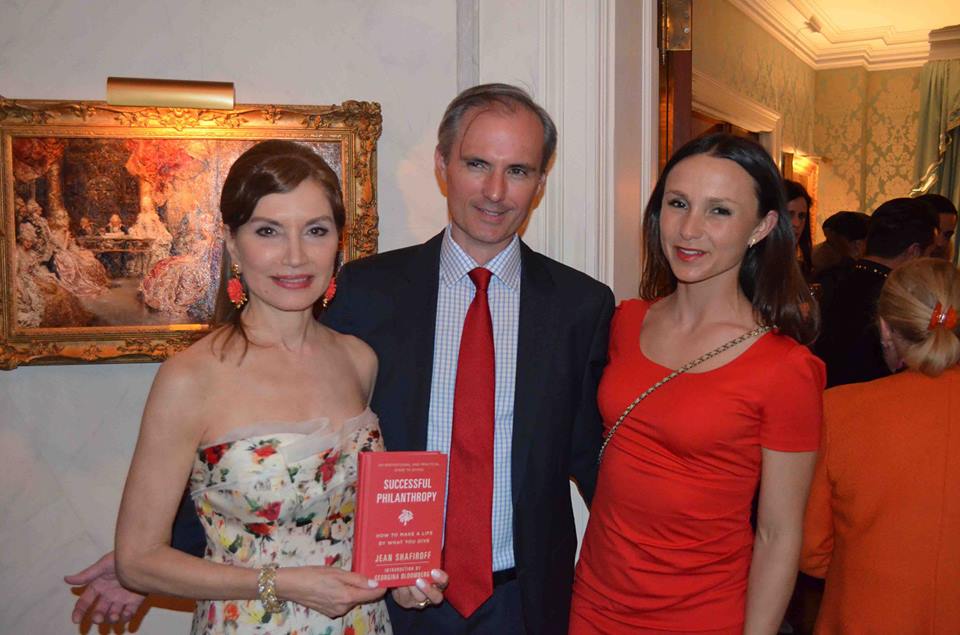 Georgina Bloomberg wrote one introduction to the book and was present at the first New York City launch party. The other introduction written by Scott Elkins.
"Jean's 'call to action' derives from her generous spirit and compelling interest in making the world a better place. Taking a serious, fresh look at giving, she is both a skilled mentor and an inspiration." – Robert Ferguson, Vice President for Development, Fashion Institute of Technology