Whether or not you are spending Valentine's Day alone or with you boo we have some cool suggestions for your lover . Here is what we think he or she  should buy for you:
Claire's as usual offers many different Valentine's gift  ideas.
Heart Braces that come with a bow tie are such a fun idea. You should probably present the gift before you go out  so that your lover can put the outfit together properly.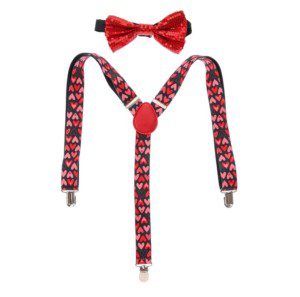 We also can't get over this super cute Luv Ya candy heart coin purse!