Tired of the lame and overused New York City souvenirs? Pop Style TV has found as a solution. A group of artists, designers, and creative deviants have teamed together to create SOUVENIRS.NYC , an online one-stop shop for the ultimate NYC souvenir experience.
SOUVEVENIRS.NYC not only uncovers a part of NY often lost in the mainstream world, but it supports talented local artists.  This online platform creates a "melting pot" of the present and past, mixing cultures and embodying different segments of New York that you will not be able to find at a random tourist shop in Times Square. Representing art, indie culture, modernity, and the classic, the company offers an array of options from home décor, sports, to for him and her. We love Broadway shows inspired jewelry and map bracelets.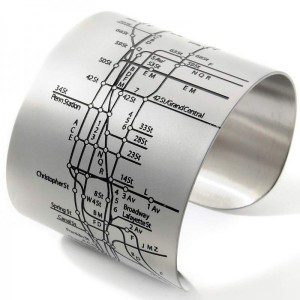 Another favorite aspect to the site is the "Brooklyn Made" section. Despite Brooklyn being considered a different borough from Manhattan, it has been a huge part of its history and culture. Currently, it is growing at an exponential rate and some even call it the new Manhattan, though lets be real, there could only be one. However, it flourishes with culture, music, art, and a palette of personalities, which SOUVENIRS.NYC perfectly captures.  In addition, the company also represents other boroughs, such as Queens and the Bronx, which are also a part of New York City.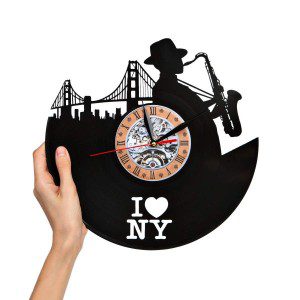 Whether you are seeking a T-shirt or wall decoration to take home for memorabilia, everything the site offers is uniquely designed and is authentic to New York. One of our personal favorites is the Vinyl Wall Clocks, which are both beautifully designed and crafted. It would make the perfect addition to any room, as a small reminder of the city you are missing. Just because you have to leave the big apple, doesn't mean you can't take a piece of it with you.
For more information visit www.souvenirs.nyc