Luxury for the typical New Yorker is having washer/dryer in the building. We consider walking an extra fifteen blocks to avoid paying for cab fare and skip meals to pay for cocktails. One could only dream of being able to afford a celebrity lifestyle. La Bella Pearl Salon decided to change this, at least in regards to our hair.
La Bella Pearl is committed to treating all of its clients like celebrities, only at affordable rates. Thriving off the notion that you shouldn't have to be extremely wealthy to experience luxury, the company creates an intimate experience for each of its clients. The salon only books one client at a time, ultimately making it a personal and private hair affair. I have always wanted to try getting highlights, but too shy to request them in a room filled with people. Apparently it isn't considered manly. Upon meeting the founder and main hairstylist, Mahesha Woolridge at an event promoting her upcoming product line, I booked an appointment.
Located at 222 E 34th St #11, New York, NY 10016, I arrived a little anxious, hoping not to walk out in tears. That is how I typically am when I enter any new barbershop. Mahesha's studio is very elegantly modern. She served me a glass of wine and started to show me different colors. I just told her to make it look natural and to take the wheel from there. I don't trust Jesus with these matters. She knew exactly what she was doing and had a very gentle and soothing touch. She even gave me a complimentary haircut, or better said, fixed the mess my last barber made.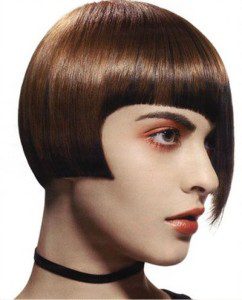 Additionally, Mahesha uses her own personal products, which she was inspired to make due to how damaging other products on the market were. As a past prominent hairstylist in fashion, she witnessed firsthand how unhealthy a lot of hair treatments and products being used are. This encouraged her to create her own line, which will soon be available on the market for purchase.
La Bella Pearl also offers personal home bookings, either individual or for groups, which includes hair and makeup services. Mahesha doesn't believe you need to be attending a celebrity red carpet event to look fabulous. Maybe I will book her before my next dental checkup. My perfectly done hair should be a swell distraction from the fact I haven't been flossing.
To book an appointment contact Maheshawoolridge@yahoo.com