During Caribbean Week in New York City, Caribbean Romance Pavilion was held at EZ Studios. Space well known for hosting legendary events, photo shoots and its fashion and celebrity photographer Mr. Ezequiel De La Rosa.
Even though I am not a bride to be, at least not yet, I had the opportunity to get familiar with some of the most beautiful destinations ideal for weddings. Before I find my groom I might as well figure out where I would like to get married, just to spare him the decision making headache.
There was plenty of tasty food, great music and Seagram's escape cocktails were served. Representatives of islands were anxious to share information about these great travel destinations and their ideas on how to best arrange your special day.
Pop Style TV made some great new friendships form Barbados, Grenada, Jamaica, Antigua and many others so we will keep you posted on their special travel proposals. Caribbean Romance Pavilion is the event to register for if you are having a hard time deciding what is the best location for your  destination wedding!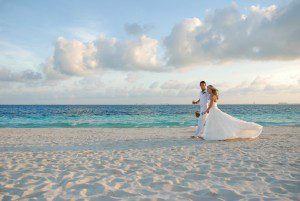 More info:
-Tijana Ibrahimovic
*photos: thebahamasweekly, privilegehotels